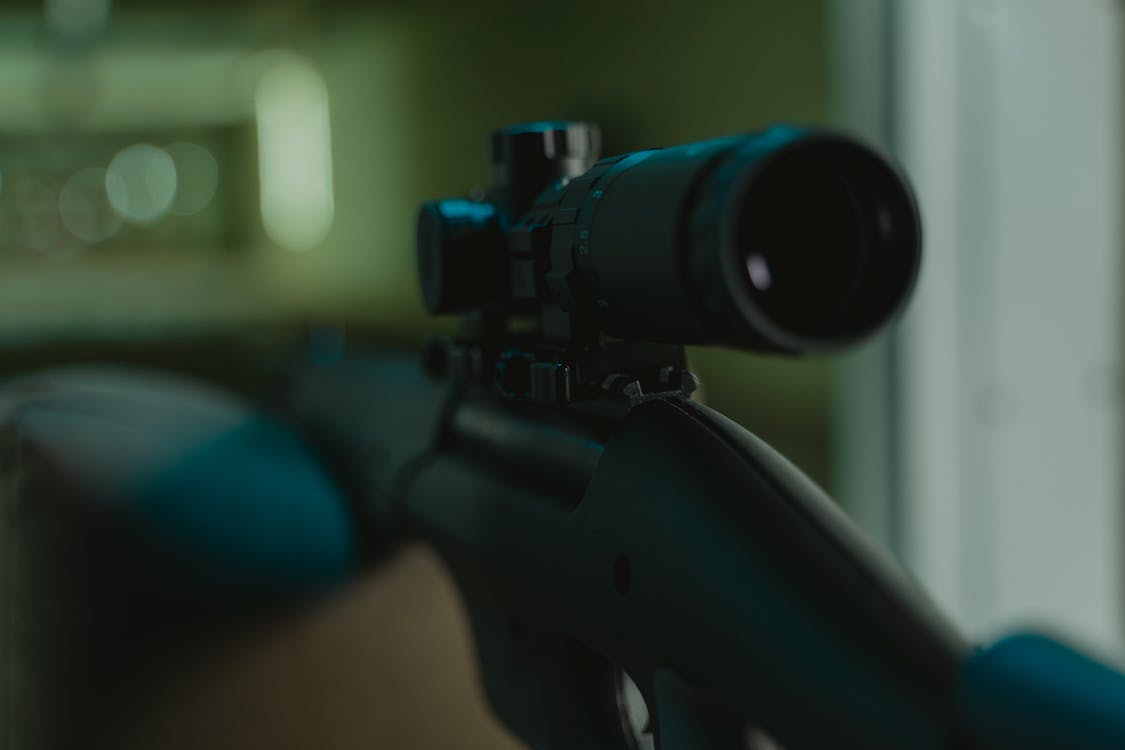 Although many people are willing to spend a good bit of cash for their optics, they aren't usually as ready to open their wallets for a good scope mount. This is unfortunate, since a $7,000 optic probably wouldn't do any good if it was mounted with $6 scope rings.
With enough recoil, a scope can slide through rings that are too loose, and some cheaper mounts may have inconsistencies in workmanship that play havoc with scope rings' sizes and heights. For example, a shooter might wonder why he gets inconsistent accuracy with match grade ammo while firing from a gun vise only to discover that his scope moves an eighth of an inch every time his weapon is fired because of his horrible scope rings.
Fortunately, there are several remedies to this. The first and most obvious is to spend money on good scope rings. Sightmark scope rings, for example are very robust while maintaining a low price point, perfect for the budget conscious buyer.
Other solutions require a bit more work. Sometimes, scope rings might not properly lap with each other, and in the case of scope rings drilled directly into a weapon, this may be because of a loose fit between the bases and the receiver. The solution would be to get either a one piece scope mount or a picatinny rail and bed it on the rifle. Brownells has a comprehensive guide on scope bedding located here.
It should also be noted that mounting scopes as low as possible greatly benefits accuracy. The closer an optic is to the barrel of a weapon, the easier it is to zero. High mounts are generally reserved for scopes with large objective lenses, to avoid them having any contact with the rifle during firing. If a high mount is used, great care should be taken to select scopes with high maximum elevation adjustments to account for the mount's height.
See-through scope mounts, which allow the shooter to access a weapon's iron sights along with a scope, have several disadvantages to them. First, proper cheek weld for one sight will be improper for the other, and cheek risers will simply negate the iron sights; second, the holes through which the iron sight are viewed are usually so small that aiming through them obscures your sight picture. It would be much more efficient to use a low-powered variable optic, since using its 1x magnification would provide faster target acquisition and a better sight picture than peeping through the iron sights of a see-through scope mount.
In the case of a scope ring that's too loose, a quick solution would be to shim the scopes using either commercial scope shims or, if you're hurting for cash, cut out pieces of tin from soda cans to fill in the gaps. It's also important to remember that once a scope is shimmed, it must be zeroed again.
Once you're sure your base and its rings are all in place, don't tighten those screws by hand. Use the appropriate torque wrench to ensure they are wrench tight. Usually, the sweet spot for tightness is indicated by a clicking sound during tightening. For further stability and tightness, use blue Loctite to keep the screws secure especially after violent recoil.